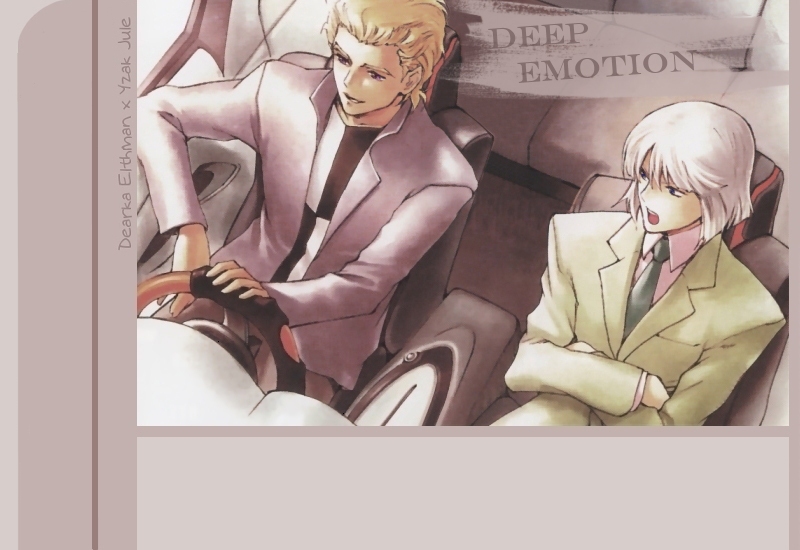 Suit CD Drama
Read the Terms of Usage
---
Gundam SEED Suit CD 5: Athrun x Yzak x Dearka - Klueze Team ~ Rival
A drama that focuses on Yzak and Athrun's rivalry, and Dearka and Yzak's friendship. A pretty cute and humorous drama that includes chess and Yzak's tantrums. Takes place in the ZAFT military academy.
Download and Translation here
Gundam SEED Suit CD 10: Kira Yamato x Strike Freedom Gundam - Death Anniversary
A drama that focuses on Yzak, Dearka and Athrun visiting the graves of their comrades and discussing the end of the second war. Slightly humorous at the start and emotionally touching at the end.
Download and Translation here